United Consulting Group offers a variety of Retail Point of Sale Systems to meet the needs of nearly every business type. We offer multiple Retail POS Systems that are suitable for single location small businesses or multi-store chain operations.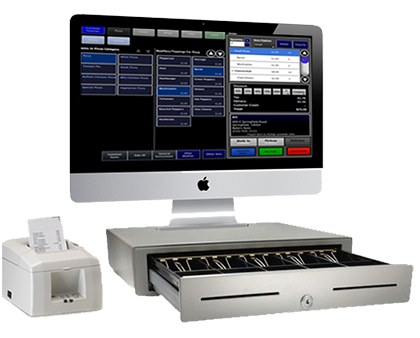 we provide
the software
We offer Retail POS Solutions with your specific business' needs in mind.

Inventory control, gift cards, customer loyalty, in-house accounts, time and attendance, work orders, layaways, and in-depth reporting are just some of the features that our software can provide.
we provide
the equipment
To learn about the equipment we provide as part of our POS Solution, give us a call at 800.663.6007 or email us through our Contact Form.

We will help you find the perfect Retail POS Solution for your business at affordable prices!
a complete
POS solution
UCG combines customized Retail POS Software [i.e. Cash Register, Retail Management] with Retail Point of Sale equipment to provide a complete POS Solution for your business. Or, if you have the expertise to complete the project yourself, we can provide you with the Retail POS peripherals and Retail POS Software so you can install the system on your existing infrastructure.