The payment card processing industry was formed by the five major credit card brands [Visa, American Express, MasterCard, Discover, and Japan Card] in 2004 to establish a standard set of guidelines around the handling of card-holder data by merchants. These guidelines make up the Payment Card Industry Data Security Standard [PCI DSS] and provide merchants with rules & regulations for physical, application & network security, as well as securty policy management, which is required of all merchants.

As a valued United Consulting Group customer and a merchant that is accepting credit/debit cards for payment, you are required to become compliant with the PCI DSS. The PCI DSS details security requirements for members, merchants, and service providers that store, process, or transmit card-holder data. This means that the processes and applications by which your business processes and handles credit/debit card data must abide by the standards set forth by the PCI Security Standards Council. These standards were established by the major credit card associations. To demonstrate compliance with the PCI DSS, merchants are required to submit an attestation of compliance annually.

It is your responsibility, as a merchant accepting credit/debit card payments, to safeguard customer data by becoming PCI compliant.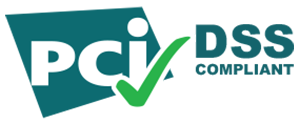 "all of our clients are pci compliant!"
We make sure every business that processes credit/debit card payments with our company is PCI compliant.

UCG saves you money as well as time (which can be better spent on running your business). Instead of having to fill out time-consuming applications, UCG does it for you.